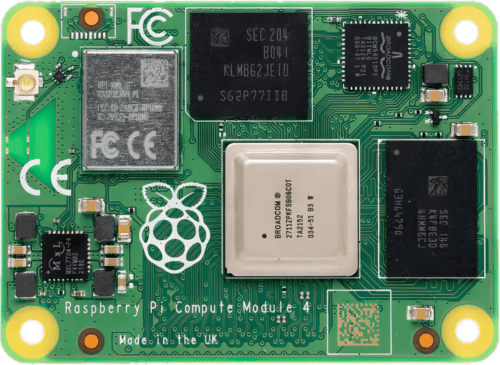 Raspberry Pi Compute Module 4
Relase date: October, 2020
The Raspberry Pi Compute Module 4 is a small and powerful single-board computer that is designed for use in embedded and industrial applications. It has a powerful quad-core processor and up to 8 GB of RAM, as well as built-in eMMC storage and a microSD card slot for additional storage. The Compute Module 4 has a wide range of digital and analog I/O options, and it is compatible with a variety of operating systems and programming languages. It is small and compact, making it easy to integrate into a variety of projects and devices.
Raspberry Pi Compute Module 4 in the news
Home Assistant Amber features a custom board and a Raspberry Pi Compute Module 4. Find out why it matters and how it compares to the rest.