LG has been adding smarts to their home appliances under the ThinQ branding for some years, but strangely enough these have not gotten much love from Home Assistant, despite the presence of an API. Instead, owners of LG ThinQ washers and/or dryers have had to rely on custom components to integrate their devices with Home Assistant.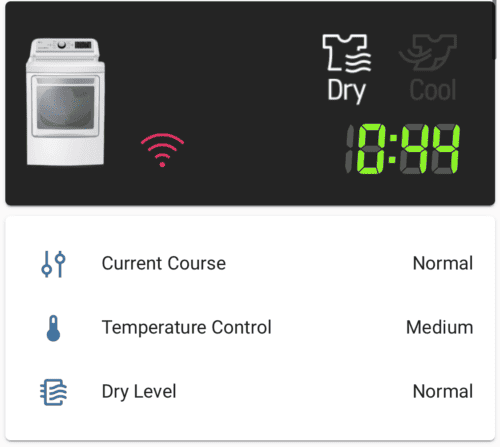 To accompany the custom component, there is now also a custom card for the Home Assistant dashboard. This Lovelace card mimics an LG ThinQ washer/dryer's physical control and is perfect for keeping an eye on your washing from your Home Assistant dashboard. I, personally, can't see the usefulness of having any other entity but the time remaining displayed in the Home Assistant dashboard, but perhaps there are a few out there who need to know the spin speed of their washer at all times.
How to integrate LG ThinQ washer and dryers with Home Assistant
The custom Home Assistant integration for LG ThingQ can not only monitor washers and dryers, but also dishwashers and refrigerators. Unfortunately, though, the custom card I'm presenting today will only cover the former two types of devices. And as you might have been able to tell from the wording, it is only possible to monitor the washer and dryer, but not control it.
Setting up the integration isn't as easy as an official integration, but as it is available on the Home Assistant Community Store, it shouldn't be too much of an issue either. Your first step would be to install HACS by simply following the steps on the official website. Once complete, you can search for "SmartThinQ LGE Sensors" in the community store. If you don't find it, you can manually add the repository.
How to add the custom card LG ThinQ washers and dryers
The custom card is unfortunately not (yet) available in the community store and has to be downloaded and installed manually. Luckily, though, the creator of this card has written a detailed guide on how to do just that on GitHub.