The Logitech Harmony, possibly the most popular universal remote still on sale, had, and still has, a strong and dedicated following. Though obviously, this following wasn't spending enough for Logitech to see any point in keeping production going.
Last week, Logitech announced that they would discontinue the Harmony universal remotes. Devices still on shelves will continue to be sold, as long as stocks last. However, no new Logitech Harmony universal remotes will be manufactured.
Home Assistant has integrated with Logitech Harmony universal remotes since December 3, 2016. Currently, over 11% of those that have enabled Home Assistant analytics are using the Logitech Harmony integration, proving that it is a very popular line of devices in the community. Fortunately for those 11%, Logitech has said that it would continue to provide support and service for the Harmony remote "as long as customers are using it."
Fret not if you are looking for an alternative to the Logitech Harmony universal remote, for there are still devices available. After a quick explainer, I will be listing a few of these devices.
What was the Logitech Harmony remote?
Easy Zapper created the first Harmony remote control and began shipping it in November 2001. Easy Zapper would later change their name to Intrigue Technologies, which was bought by Logitech for US$29 million in May 2004. With the knowledge, finances, and distribution of Logitech, the Harmony remote turned into a worldwide phenomenon.
Consumers bought Logitech Harmony remotes with the goal of having one remote to rule them all. Back in the mid-naughties, it wasn't uncommon to have a remote for a DVD player, another for a cable box, and one to control an amplifier. Add to that any remotes that might be used to control a video game console (the original Xbox and the PlayStation 2 could be equipped with a remote), and, of course, one for the television.
To configure a Logitech Harmony remote, a computer running Microsoft Windows or macOS is needed (though some newer models can also be set up using a smartphone). Using the Harmony Software, IR codes for over 270000 devices from 6000+ brands could be loaded on to the universal remote. And if your device wasn't yet supported by Logitech Harmony, each universal remote came with infrared learning capabilities.
Bluetooth, Wi-Fi and voice control killed Logitech Harmony
The question that begs to be asked is, what killed the Logitech Harmony? Personally, I think there are two factors: Just about every device in the living room has Wi-Fi or Bluetooth capabilities and integrates with Amazon Alexa or the Google Alexa. The second reason is that people generally have fewer media playing devices.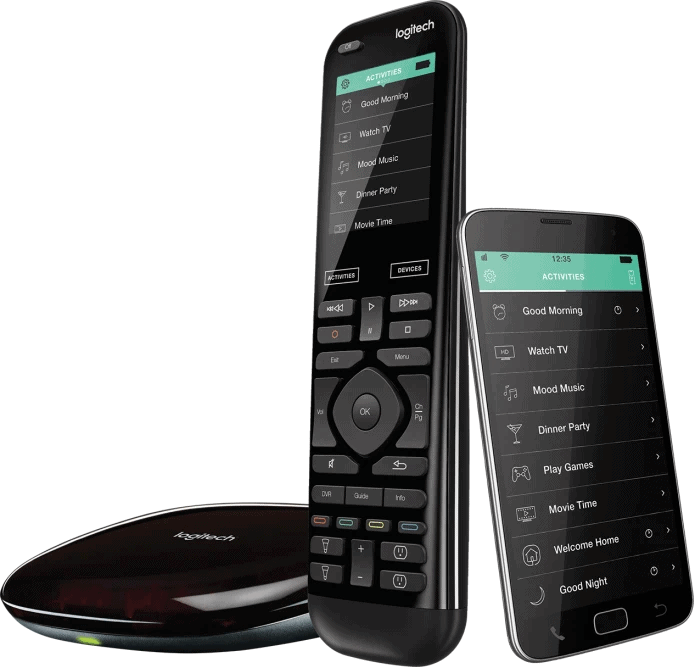 For example, sound bars have come a long way and can easily be connected to any television without using an amplifier. Additionally, HDMI eARC (Enhanced Audio Return Channel) allows a much simpler setup where everything connects to the television's HDMI ports. Another feature many televisions have is HDMI CEC. Using it, connected devices can turn on the television without the push of a button. For example, you could cast a video to a Chromecast, and it would turn on the television automatically and have it switch to the correct external input.
What are the alternatives to Logitech Harmony?

Another, more popular, alternative to the Logitech Harmony are the universal remotes from BroadLink, though these are more comparable to the Logitech Harmony Hub. The BroadLink universal remote, such as the RM4, takes commands from either an app or voice assistant, runs them accordingly. There is an official Home Assistant integration with BroadLink universal remotes.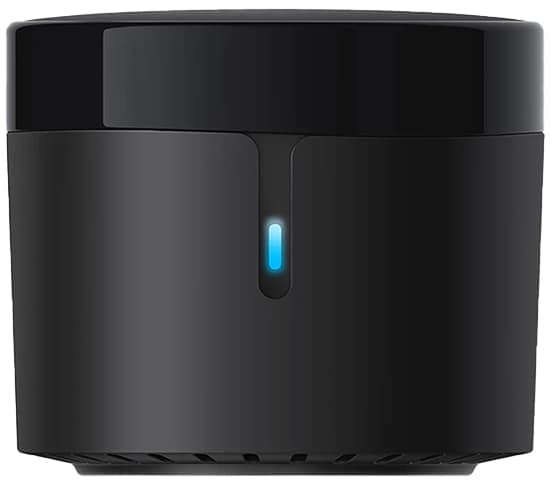 The BroadLink universal remotes might be the safest bet if you value the integration with Home Assistant. Whatever you decide to go with, please ensure you research the product first, as I have read some complaints directed at BroadLink's universal remotes. There don't appear to be many changes made from the third to the fourth generation. According to reports, the BroadLink RM4 mini is a smaller and sleeker RM3 mini, and nothing more.
RF support
433MHz fixed code controlled devices such as curtain/shades motor, projector and light switch
IR support
50000+ IR controlled devices such as TV, STB, DVD, air conditioner, fan, video recorder, audio and more
50000+ IR controlled devices such as TV, STB, DVD, air conditioner, fan, video recorder, audio and more
50000+ IR controlled devices such as TV, STB, DVD, air conditioner, fan, video recorder, audio and more
Database
Large IR database on the cloud, which covers 98% IR remote function and is constantly updated
Large IR database on the cloud, which covers 98% IR remote function and is constantly updated
Large IR database on the cloud, which covers 98% IR remote function and is constantly updated
RF support
433MHz fixed code controlled devices such as curtain/shades motor, projector and light switch
IR support
50000+ IR controlled devices such as TV, STB, DVD, air conditioner, fan, video recorder, audio and more
Database
Large IR database on the cloud, which covers 98% IR remote function and is constantly updated
IR support
50000+ IR controlled devices such as TV, STB, DVD, air conditioner, fan, video recorder, audio and more
Database
Large IR database on the cloud, which covers 98% IR remote function and is constantly updated