As you might have noticed (or not if you use one of the Home Assistant add-ons to block them), I run ads on this website. You might even say, I display too many of them. With Home Assistant being an open-source project and me having repeatedly praised its openness, you might make the assumption that I am trying to make money off a free and open-source product. And you would be correct in that assumption. What else would I be doing? There's no point in looking for excuses, so I might as well just come out and admit it.
But before you pass your judgement and vow to never return to this site, I ask off you to hear me out. I have what, I believe, are valid reasons for doing things the way I am. And I do hope that at some point in the future I will be able to remove all the ads you have to endure on this site. Okay, maybe not all, but at the very least a large chunk of them. In the name of openness, let me explain why I think running ads is currently the right thing to do.
Hosting a website costs money
This might not come as a huge surprise to you, after all, I am assuming you are technically well-versed, but hosting a website doesn't come for free. The domain name and the WordPress theme I am using both cost me an additional yearly fee, and so do the few WordPress plugins I require. It's currently not much, and I do have a few other websites on my VPS, but still, it costs money.
Because I research and write content for Home Assistant Guide in my free time, I want to avoid wasting a load of money while investing hours of free time into the project. At the very least I want to cover my hosting and domain costs and that's what I'm just about doing right in a good month.
At some point in the future, I am also hoping to be able to purchase additional smart home hardware just to review it for you, the visitor of this website. I am only willing to invest any money made off of this website into such an undertaking.
I am not selling Home Assistant
I do want to clarify that I am not making any money directly off Home Assistant, and nor do I ever plan to. I do not sell any Home Assistant related products such as pre-loaded Raspberry Pies. Furthermore, I do not sell any code or add-ons, either. Likewise, I do not agree with the practice of taking an open-source product and selling it for profit.
I provided guides and reviews which I have written and in return, I get something back from the ads placed on this website.
I do not like ads either
To tell you the truth, I don't like ads either. They're a hindrance in the reading experiences, and I don't like all the tracking involved. In an effort to rid this website of ads, I've started using affiliate links, which link to products on either Amazon or AliExpress. Using these links, I earn a small commission on every purchase made at no extra cost to you.
Once I feel like my bases are being covered by the income made from my affiliate links, I will start to gradually remove ads from my articles. I definitely want to remove all in-article ads, as I think those are the biggest bane for readers. If you want to help the cause, please use any of the affiliate links placed in my articles. Thank you!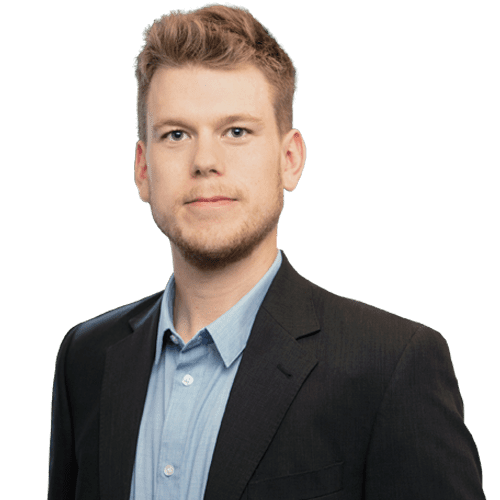 About Liam Alexander Colman
Liam Alexander Colman has been using Home Assistant for various projects for quite some time. What started off with a Raspberry Pi quickly became three Raspberry Pis and eventually a full-blown server. I now use Unraid as my operating system, and Home Assistant happily runs in a Docker container. My personal setup includes many Zigbee devices as well as integrations with existing products such as my Android TV box. Read on to find out more on how I got started with Home Assistant.