Lidl, the popular discount supermarket chain, has launched a number of Zigbee devices under its brands Silvercrest and LIVARNOLUX. Though most of these devices appear to be rebranded TuYa products, they went through the effort of getting them all Zigbee 3.0 certified under the collective Lidl Home branding. Judging by the number of products Lidl has already registered and the fact that they will be launched under the Silvercrest and LIVARNOLUX brands, this doesn't seem to be a one-off offer but rather something we will regularly see inside of Lidl stores.
Most of you will know Lidl for cheap products that aren't always of bad quality (but definitely can be). The Silvercrest and LIVARNOLUX Zigbee products are no exception to that rule. The Silvercrest smart plug, door/window sensor, and motion sensor each cost only EUR 6.69. The LIVARNOLUX RGB lights, which will be compatible with GU10, E14, and E27 sockets, each cost only EUR 12.99. For those who like buying their smart home products in physical stores, these are a great and much cheaper alternative to IKEA and Philips bulbs.
It appears that these products are so far available, or at least announced, in Portugal, Spain, Sweden, Denmark, the Netherlands, the UK, and Switzerland (though I could be missing some countries, let me know down in the comments and I will correct the article). The fact that Lidl has gone with Zigbee as their protocol of choice is both surprising and very welcome. It wouldn't have unexpected for Lidl to launch rebranded Chinese Wi-Fi devices containing an ESP8266 microcontroller which can only be controlled by their own app. But the fact that Lidl has gone with an open standard means that these products can be made to work with Zigbee2MQTT, DeConz, and ZHA in due time. Zigbee lets you keep everything local without the need of any cloud services.
Are the Lidl Zigbee devices compatible with Zigbee2MQTT, DeConz, and ZHA?
As the Zigbee devices from Lidl are Zigbee 3.0 certified and many of them are based on TuYa products, both ZHA and DeConz already support many of them. Zigbee2MQTT, on the other hand, is struggling a bit but will surely catch up in the next couple of releases. As these products get into the hands of developers and contributors I do expect all of them to appear on the list of tested compatible devices rather quickly.
Lidl Home sensors and smart plugs (sold as Silvercrest)
A steady stream of reports has been coming in from countries where the Lidl Zigbee devices have already been launched. It appears that the Lidl smart plug works well with DeConz using a ConBee Zigbee gateway. Two other users of DeConz have reported that the smart plug works perfectly while the door sensor is unusable.
One user of the Home Assistant Community has reported that he managed to get the door sensor, the motion sensor, and the smart plug to connect to ZHA. Only the motion sensor caused some issues and had to be paired several times before they got it to work as expected.
Zigbee2MQTT users are currently out of luck as first reports seem to indicate that the integrations aren't quite ready yet. But support for both the movement sensor and smart plug should appear in an updated version sooner rather than later.
Lidl Home lights (sold as LIVARNOLUX)
The LIVARNOLUX RGB bulbs have been confirmed to be compatible with both ZHA and DeConz. An owner of such as a product has also reported the smart LED strip to be working with ZHA. But I haven't been able to find anyone who has tested them with Zigbee2MQTT yet. For those still rocking a Philips Hue hub, the bulbs should also be able to pair with it.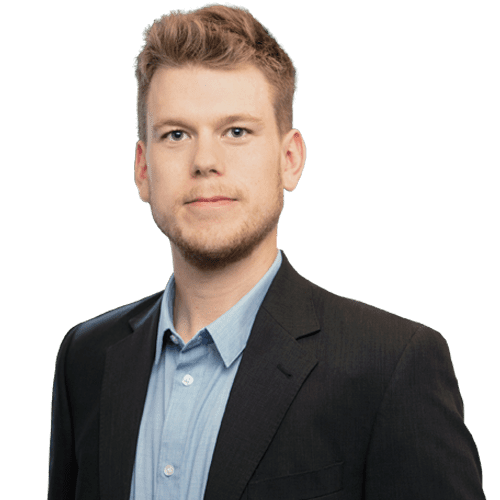 About Liam Alexander Colman
Liam Alexander Colman has been using Home Assistant for various projects for quite some time. What started off with a Raspberry Pi quickly became three Raspberry Pis and eventually a full-blown server. I now use Unraid as my operating system, and Home Assistant happily runs in a Docker container. My personal setup includes many Zigbee devices as well as integrations with existing products such as my Android TV box. Read on to find out more on how I got started with Home Assistant.