Google might have forgotten about Wear OS, its operating system for wearables, and is even starting to remove once useful features from it, but Home Assistant certainly hasn't. The most recent update to the Home Assistant Android app, which should be rolling out now, is laying the groundwork for you to be able to control your smart home, using Home Assistant, from your wrist.
Wear OS, which at the time was still named Android Wear, was announced on March 18, 2014 and at Google I/O in the summer of 2014, the Google launched the first watches with its partners. The Samsung Gear Live and LG G Watch both featured square watch faces and were joined by the round Moto 360 in September. Despite launching earlier than Apple's watchOS and Apple Watch, Wear OS has fallen behind concerning shipments and functionality. Google has since purchased Fitbit (or has it?) with the hopes of bolstering its wearables line-up.
The APK file (this is what Android uses to distribute and install apps) for the Wear OS app will currently only be published to GitHub and won't make an appearance in the full Android app yet, though. Don't expect to see Home Assistant in your Wear OS watch's menu after you've updated as even the initial release of the Wear OS app doesn't provide any functionality besides displaying the Home Assistant logo and some text.
What to expect from Home Assistant on Wear OS
In contrast to Wear OS, Home Assistant has been available for the Apple Watch for some time, and it's safe to assume that the functionality between the two wearable operating systems will be comparable. On the Apple Watch, you don't get to see your full dashboard. After all, watches in general only have a small screen, so that wouldn't make much sense. What you can do is add complications and execute actions such as opening a garage door or turning on lights.
As the Home Assistant apps make use of just about every feature they can, I wouldn't be surprised to see the Wear OS app provide users with a Tile. Tiles are comparable to home screen widgets on smartphones and give you a quick look at relevant data. While they aren't accessible to all developers yet, the team behind Wear OS is working to make this happen. This could be used to display things such as whether certain devices are active or not or sensor readouts.
Google Pixel Watch
The 41 mm (1.6 in) diameter case is covered by Gorilla Glass 5.
Powered by a 294 mAh battery, Exynos 9110 SoC, and 2 GB of RAM.
Multiple health and fitness sensors: accelerometer, altimeter, ambient light sensor, blood oxygen, compass, gyroscope, and heart rate.
As on the Apple Watch, NFC on Wear OS is locked down and can only be used for payments. You shouldn't expect your Wear OS watch being able to read NFC tags you have lying around your home. This is a shame, as it would be much convenient than having to get your phone out every time you want to do so.
What is unknown is whether you will be able to use a Wear OS device for presence tracking. Presence tracking using the Apple Watch is near impossible as it randomizes the Bluetooth MAC address. The developers of the Home Assistant Wear OS app would most likely enable the feature if the hardware and software allowed it, though I haven't been able to find any details.
What are the alternatives for Wear OS?
There are two alternative apps to the official Home Assistant app I could find. Both of which you can install on your Wear OS device right now. One of them is the app Home Slide for Home Assistant. This app was developed specifically for Home Assistant and lets you execute actions as you would on an Apple Watch. Once the Home Slide app is opened you are presented with a list of toggles you can choose from. As I don't own a Wear OS device any more, I haven't had any opportunity to test it but reviews on the Google Play Store are generally positive.
SAMSUNG Galaxy Watch 5 Pro
Sapphire crystal front and titanium frame.
Compatible with standard 20mm straps, ECG certified, and 50m water resistant (IP68).
Runs Android Wear OS 3.5 with One UI Watch 4.5
The other option is to use AutoWear with the popular Tasker app. This solution isn't programmed to work with only Home Assistant but many different types of automations and apps. Thus, the setup isn't quite as easy as it will be with the official Wear OS app.
While not an app, you can of course also control Home Assistant through the Google Assistant. Though that would obviously require you use your voice, and you won't have access to any shortcuts or complications.
When to expect the Home Assistant Wear OS app
As stated, development on the Wear OS app for Home Assistant has only just begun. For a stable version to hit the Google Play Store, a lot of work will have to be done. I wouldn't expect to see this feature until spring by the earliest. If you are capable of developing Wear OS apps and want to support the development you can, of course, do so as the apps are all open-source.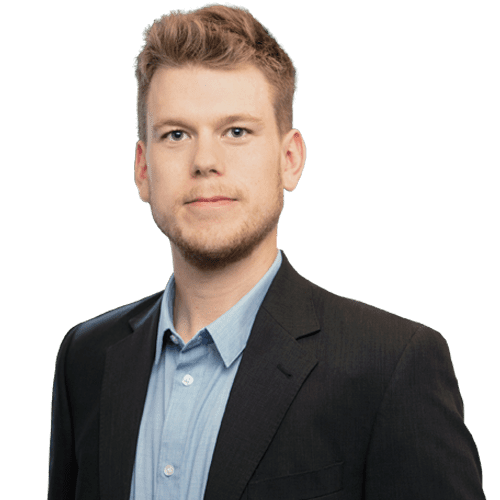 About Liam Alexander Colman
Liam Alexander Colman has been using Home Assistant for various projects for quite some time. What started off with a Raspberry Pi quickly became three Raspberry Pis and eventually a full-blown server. I now use Unraid as my operating system, and Home Assistant happily runs in a Docker container. My personal setup includes many Zigbee devices as well as integrations with existing products such as my Android TV box. Read on to find out more on how I got started with Home Assistant.