Osram, the 100-year-old German lighting giant, has informed what users the system has that it will be shutting down the cloud servers needed for Lightify next summer. For those in the know, this should be unsurprising news as Osram Lightify hasn't been moving forward with new developments and their offering paled in insignificance when compared to more popular systems such as Philips' Hue line of products.
On a positive note, this move will only affect the Osram Lightify Gateway and not any bulbs you might already have or are planning to buy, those can be reconnected to an alternative such as the Philips Hue Hub. It's a shame to see more electronic waste being created through a device that isn't even broken. Unfortunatelly, that is what you get when you rely on cloud services.
Table of Contents
Why Osram Lightify got left behind
The Osram Lightify Gateway, and thus the Lightify system, was launched in the fall of 2014, two years after Philips Hue laid the foundations of smart lighting. But while Philips continued upgrading their Hue Hub with new generations arriving in 2015 and 2016, the Osram Lightify Gateway never so any revisions.
Zigbee 3.0 was never implemented and thus Osram Lightify's performance was severely limited. Other than that, the Osram Lightify Gateway used Wi-Fi to connect to a network which is possibly another limited factor as Zigbee and Wi-Fi don't really get along. A wired connection was even an option as the hub had no ethernet jack.
I believe it's fair to say that the alternatives were many times more successful than Osram Lightify. Taking a look at the Osram Lightify Android app, we can see that there are only ~6000 reviews posted to it. At the other end of the spectrum, The Philips Hue app has almost 50'000 reviews at the time of writing.
Can the Osram Lightify Gateway be used after August 31st, 2021?
While Osram isn't bricking the Lightify Gateway by pushing out an "update", its usability will be very much limited without the cloud infrastructure. You will still be able to control lights, i.e. turn them on and off and change the colour, but you won't be able to add any new devices.
Voice control, which was previously possible using the Google Assistant and Amazon Alexa will stop working and scenes you might have configured will no longer be available. A full list of the no longer supported functionality can be found on the Osram Lightify website.
Is Osram Lightify gone for good?
While we know that the Osram Lightify Gateway will turn in to what is essentially a fancy paperweight, the question remains whether Osram will give up on all Zigbee products. The FAQ doesn't mention whether the bulbs, switches, and sensor will continue to be sold, and perhaps even revised, or not.
It is possible that Osram will become a producer of Zigbee lights, akin to Gledopto, without selling a dedicated hub. However, the wording of the email they sent to customers makes me doubtful. They don't mention any plans for future Lightify products, but they do mention that the "Lightify system is meanwhile technically outdated". They don't specifically mention the hub but seem to be including every Osram Lightify product.
What are the alternatives to Osram Lightify?
Osram Lightify lights use the Zigbee communication protocol and can thus be connected to a number of hubs. The most popular solution will most likely be the Philips Hue Hub. Alternatively, the most popular self-hosted Zigbee hubs, such as Zigbee2MQTT and ZHA, also support the pairing of Osram Lightify devices.
While disappointing, this situation does highlight one of the biggest benefits of using Zigbee for Home Automation: As an open standard, you aren't tied in to one system. Especially when using your own hub you can mix and match from a wide variety of lights, switches, sensors, and other devices. And because a hub is used, Zigbee devices don't directly connect to the cloud, as is the case with many Wi-Fi devices.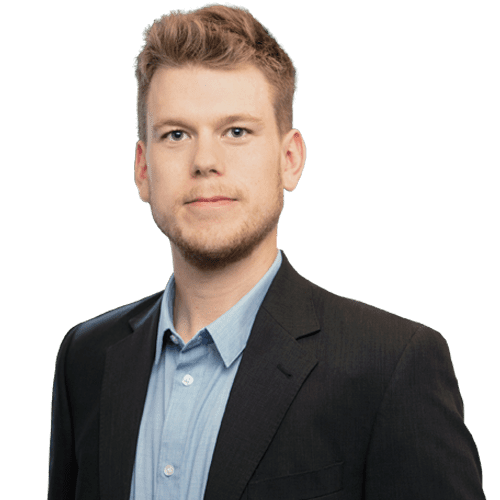 About Liam Alexander Colman
Liam Alexander Colman has been using Home Assistant for various projects for quite some time. What started off with a Raspberry Pi quickly became three Raspberry Pis and eventually a full-blown server. I now use Unraid as my operating system, and Home Assistant happily runs in a Docker container. My personal setup includes many Zigbee devices as well as integrations with existing products such as my Android TV box. Read on to find out more on how I got started with Home Assistant.