Just earlier, I reported on how one Home Assistant community member hacked their dumb IKEA air purifier. It appears that IKEA has got the memo and will start shipping their first smart air purifier called STARKVIND in October of this year. And as this is IKEA, this isn't just any old air purifier. No, it doubles up as a side table. If that isn't what you are after, IKEA will also offer a STARKVIND with a vertical floor stand.
As the name suggests, starkvind translates to strong wind, this air purifier will be more powerful than the earlier model, and also has new, and larger, filters. It is suitable for rooms up to 20 m2 and integrates an air quality monitor that can automatically adjust the fan's speed. It appears to be using Zigbee and not Wi-Fi for communication, as you need a TRÅDFRI gateway to control it. Once set up, the fan speed can be adjusted using the IKEA Home smart app.
You might be asking yourself why anyone would want an air purifier integrated in to a side table. The answer is rather simple. Most air purifiers are wasted space. They're just boxes that stand there, without any use, apart from cleaning the air. A side table is something you will likely want to have, so why not integrate the air purifier? I wouldn't be surprised, to see IKEA disguise this air purifier with further furniture in the future. In fact, I have also been dreaming of a project where I integrate one of Xiaomi's HEPA and activated carbon filters in to a night stand.
At launch, you will only be able to remotely control the IKEA STARKVIND using a TRÅDFRI gateway. As this device isn't complicated, it is likely to be picked by Zigbee2MQTT and ZHA sooner rather than later. After all, the only smart functions are turning it on or off, and setting the fan speed. You can also run the STARKVIND as dumb air purifier and leaving it in the auto mode. That way, the speed will be adjusted based on the amount of PM2.5 particles in the air.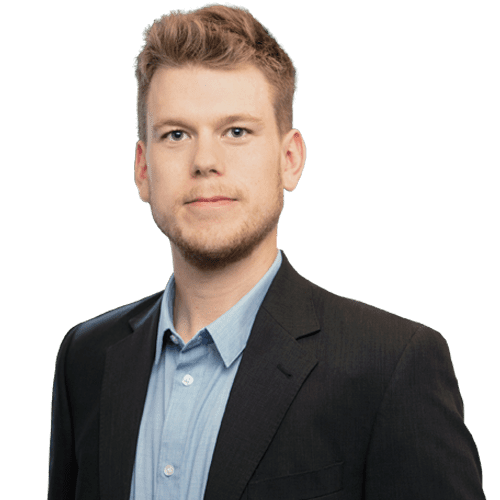 About Liam Alexander Colman
Liam Alexander Colman has been using Home Assistant for various projects for quite some time. What started off with a Raspberry Pi quickly became three Raspberry Pis and eventually a full-blown server. I now use Unraid as my operating system, and Home Assistant happily runs in a Docker container. My personal setup includes many Zigbee devices as well as integrations with existing products such as my Android TV box. Read on to find out more on how I got started with Home Assistant.