To no one's surprise, Xiaomi has thrown its hat into the ring and announced the Xiaomi Mesh System AX3000. With it, Xaiomi joins the likes of TP-Link, Netgear, and ASUS, who are all fighting to become your provider of fast and reliable whole-home Wi-Fi. What does Xiaomi bring to the game that the others lack? As is often the case, a much more affordable price.
Xiaomi Mesh System AX3000
SoC and memory: Qualcomm® IPQ5000 Dual-core A53 1.0GHz CPU with 256MB of available memory.
2.4 GHz and 5 GHz capable: Two transmit and two receive antennas (2×2) with a theoretical maximum speed of 2402Mbps (supports up to IEEE 802.11ax protocol).
Network ports: One 10/100/1000Mbps WAN port and three 10/100/1000Mbps LAN ports.
Wi-Fi mesh systems have become increasingly popular in recent times, due to their hassle-free setup and expandability. Where you previously had to pull cables, you can simply place an additional access point and have it automatically connect to the existing network. You do not have to worry about bands or making sure the SSIDs are the same, as everything will be taken care off. I'm not saying this approach is better, but it definitely is easier.
How the Xiaomi Mesh System AX3000 works
The Xiaomi Mesh System AX3000 offers wireless speeds of up to 2976 Mbps, in theory at least, which is where it gets its name from. While there are faster alternatives out there, Xiaomi's system will, at its theoretical top speed, still be three times faster than your standard wired connection. You will more than likely not saturate the bandwidth available to you, by doing everyday computer-related tasks. And you are even less likely to find an ISP which will offer those internet speeds.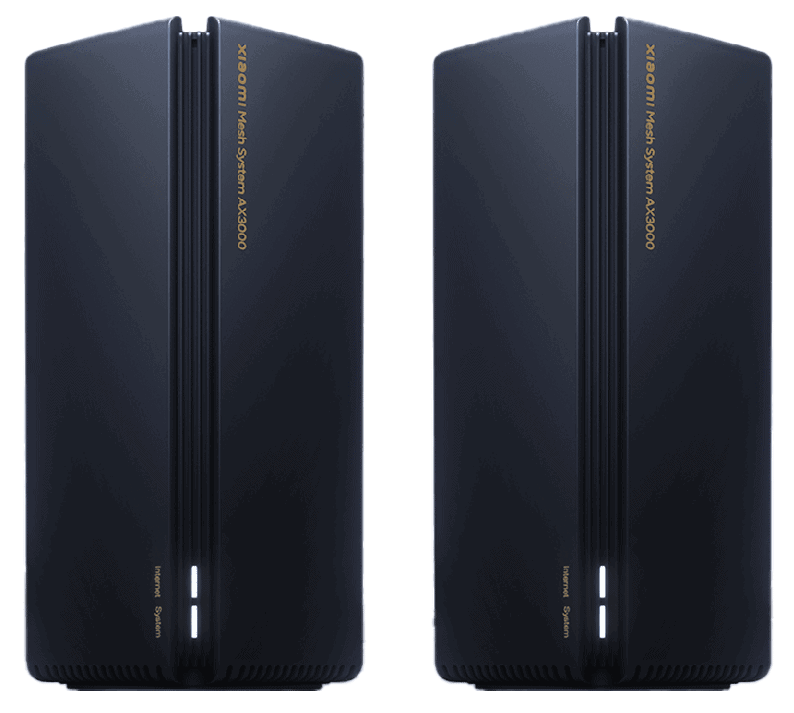 But speed isn't what Xiaomi will win you over with. The Xiaomi Mesh System AX3000 with two access points will retail at €150 (~US$175). If speed is what you are after, the Xiaomi Mesh System AX3000 is also compatible with the tri-band Mi Router AX9000, a router so powerful it requires active cooling, which was released before Xiaomi changed their branding.
Configured out of the box
Xiaomi will ship its Mesh System AX3000 preconfigured, so all that is left for you to do is power them on, and attach one of them to your modem. The access points use both the 2.4 GHz and 5 GHz bands, which can come in handy when your network is getting congested. Simply move all IoT devices to the 2.4 GHz band, and reserve the 5 GHz band for notebooks and phones.
Once set up, up to 254 devices can be reliably connected to the Xiaomi Mesh System AX3000. That is according to Xiaomi's own claims, and real-world numbers may differ. But still, it is an impressive number, especially as just about every modern household device will want to connect to it.
Competitive specifications
With 256 MB of RAM, a 1.0 GHz dual-core CPU (Qualcomm IPQ5000 with A53 cores) and a 2×2 setup for both the 2.4 GHz and 5 GHz bands, the Xiaomi Mesh System AX3000 is comparable to what others have to offer. It doesn't require active cooling, and will thus run completely silent. However, you should make sure that heat doesn't build up around the devices, as it does output some power.
Different to some competitors, Xiaomi has included one thing I would definitely appreciate: RJ45 ports. Besides the WAN port, there are three 1 GbE ports for TVs, desktops, and Raspberry Pis running Home Assistant.
Xiaomi Mesh System AX3000 is likely not for advanced users
As I mentioned in the introduction, mesh Wi-Fi systems are easy to set up and often aimed at the not too techy crowd. I'm assuming the Xiaomi Mesh System AX3000 will use the same operating system and interface as the AX9000, which GSMArena notes is what is holding the router back.
Do you trust Xiaomi?
At the end of the day, whether you buy or disregard the Xiaomi Mesh System AX3000 will most likely come down to whether you trust all of your internet traffic to go through a Xiaomi device, or not. Long gone are the days in which Xiaomi just made cheap knock-off electronics, and today they produce fantastic phones, air purifiers, notebooks, and more. Undoubtedly, the Xiaomi Mesh System AX3000 will compete with more expensive options.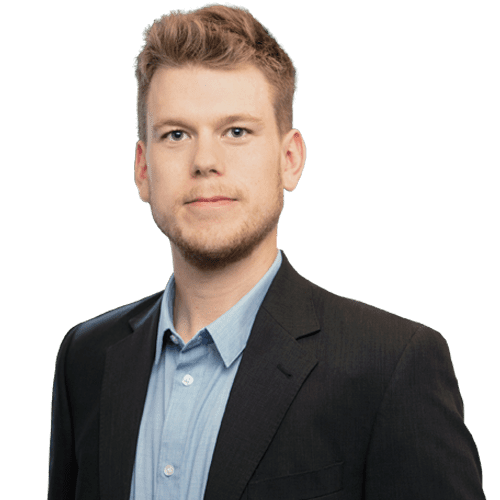 About Liam Alexander Colman
Liam Alexander Colman has been using Home Assistant for various projects for quite some time. What started off with a Raspberry Pi quickly became three Raspberry Pis and eventually a full-blown server. I now use Unraid as my operating system, and Home Assistant happily runs in a Docker container. My personal setup includes many Zigbee devices as well as integrations with existing products such as my Android TV box. Read on to find out more on how I got started with Home Assistant.