It has long been a dream of mine that Aqara would upgrade their existing line-up of cheap Zigbee-enabled sensors with a Zigbee 3.0 radio. There are many reports on Aqara's battery-powered sensors and switches not playing nicely with Zigbee devices from other vendors, and Zigbee 3.0 should solve this problem once and for all. But there's a catch.
What are Aqara T1 and E1 sensors?
Aqara's T1 series of sensors and buttons has been around for over a year. This series included a motion sensor, button, water leak sensor, door/window sensor, thermometer, and Aqara's infamous Cube. Unfortunately, they only released these devices in mainland China, and are very difficult to get a hold of in the rest of the world. Even on marketplaces such as AliExpress, they would only pop up now and again.
Considering the circumstances, it's safe to assume that the T1 series will not be making an appearance in Europe or the Americas. What is likely to make its way outside of China, is the E1 series. So far, one sensor from this series is available on AliExpress: the window/door sensor. The Aqara Door and Window Sensor E1 will be joined by the Water Leak Sensor E1 in the near future.
These two sensors will join the already available Aqara Indoor Air Quality Monitor, Single Switch Module T1 (only available in Europe), and Aqara Smart Wall Switch E1 in supporting Zigbee 3.0. Personally, I am eagerly awaiting upgraded cubes and motion sensors.
The luxurious Aqara P1
In June 2021, Aqara announced another line of Zigbee 3.0 compatible sensors: the P1 series. The sensors are more luxurious than the cheap sensors so many of use. The previously mentioned Aqara Indoor Air Quality Monitor is the first product from this range of sensors. As it is broadly available in Europe and the Americas, I am hoping that the upcoming motion and door/window sensor will follow suit.
The Aqara Door and Window Sensor P1 has a claimed battery life of up to five years. To me, that seems realistic, as the larger and tubular design allows them to fit a CR123A battery inside the thing. The standard sensor will already last for multiple years with just a small button cell. The more expensive option is also tamperproof and can alert you when it detects movement of the sensor.
Not much is known about the Aqara Motion Sensor P1, though it also looks larger than the cheaper options. I would hazard a guess that it will to have an extended battery life. Furthermore, clearly visible on the image, is the light sensor above the lens for the PIR sensor. Unknown is whether any other sensor are included in the package.
Aqara Motion Sensor P1
Set it and forget it: The Motion Sensor P1 has an industry-leading five-year battery life and will have acceptable battery life even in low temperatures or lightning-fast detection timeouts.
Configurable detection timeout: The detection timeout can be easily configured without any hardware modifications.
Adjustable viewing angle and detection distance: 170° for up to 4 meters and 150° for up to 7 meters.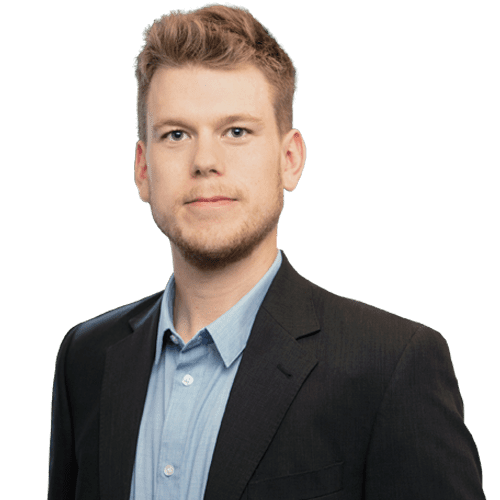 About Liam Alexander Colman
Liam Alexander Colman has been using Home Assistant for various projects for quite some time. What started off with a Raspberry Pi quickly became three Raspberry Pis and eventually a full-blown server. I now use Unraid as my operating system, and Home Assistant happily runs in a Docker container. My personal setup includes many Zigbee devices as well as integrations with existing products such as my Android TV box. Read on to find out more on how I got started with Home Assistant.