The Nvidia Shield TV has to be one of my favourite devices in my smart home. If you were thinking of adding one to your setup, today might be the day to make that purchase. A discount such as this one doesn't come along frequently.
Sale
NVIDIA SHIELD Android TV
Fast SoC: SHIELD TV takes media streaming to a whole new level, powered by the NVIDIA Tegra X1+ processor, SHIELD TV is the world's most powerful Android TV streaming media player
Dolby Vision – Atmos: Bring your home theater to life with Dolby Vision HDR and Dolby Atmos surround sound—delivering ultra-vivid picture quality and immersive audio.
Enjoy 4K HDR: Get the most 4K HDR content of any streaming media player. Watch Netflix, Amazon Video, Apple TV+, Disney+ and Google Play Movies & TV in crisp 4K HDR, and YouTube, Hulu, and more in 4K.
Home Assistant detects when I turn on the Nvidia Shield TV on and automatically dims the lights surrounding the TV for a nice ambience. It can then detect whenever I pause a film or show playing on Plex and increases the brightness of those same lights, making it easier not to step on any children's toys on my way to the bathroom. Furthermore, the Nvidia Shield TV supports HDMI CEC, meaning it can turn on your TV and sound system. In my case, I seldom need to touch the remote for my Sony receiver and Samsung television, as the Nvidia remote can control everything.
What's more is that my Nvidia Shield TV has to be the longest supported Android device I have ever owned. The same SoC found in the Nintendo Switch is what powers my 2017 version, and it can emulate older consoles like a boss. You don't need to worry about having enough storage for ROMs, as the Nvidia Shield TV's storage can be extending using a microSD card. The newer 2019 versions, of which the discounted Nvidia Shield TV is part of, use the even more powerful Nvidia Tegra X1+.
With its upgraded SoC, the Nvidia Shield TV can upscale high-definition video to 4K resolution, using AI-Enhancements. You might be rolling your eyes at the mention of AI, but As Linus from the Linus Tech Tips put it: "Nvidia's new AI upscaling tech is not just another silly marketing gimmick with AI slapped on to it. It really does work".
If you are sick and tired of your TVs built-in operating system, then the Nvidia Shield TV is for you. Android TV is as snappy as can be and the upscaling capabilities will make your 4K worthwhile. It supports HDR10 and Dolby Vision and can decode or pass-through a Dolby Atmos signal. A 1 GbE port makes sure your connection is rock-solid. With vendors like Sony crippling their wired connection by only adding 10/100 Mbps Ethernet, the Nvidia Shield TV might be your best bet for streaming large Blu-ray rips locally.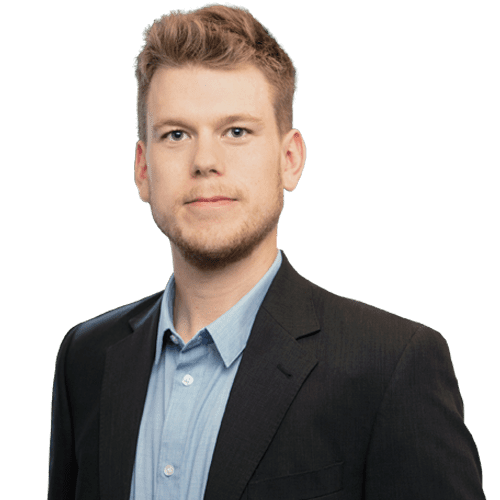 About Liam Alexander Colman
Liam Alexander Colman has been using Home Assistant for various projects for quite some time. What started off with a Raspberry Pi quickly became three Raspberry Pis and eventually a full-blown server. I now use Unraid as my operating system, and Home Assistant happily runs in a Docker container. My personal setup includes many Zigbee devices as well as integrations with existing products such as my Android TV box. Read on to find out more on how I got started with Home Assistant.