Not long after the S7 launched, Roborock has followed up with a new series of robot vacuum cleaners using the MaxV camera system for smart obstacle avoidance. While the S7 MaxV and S7 MaxV Plus are interesting on their own, it is the Roborock S7 MaxV Ultra which will blow most of the competition out of the water.
To bring you up to speed, many consider the Roborock S7 to be the first robot vacuum cleaner that actually does a decent job at mopping. In contrast to other robot vacuum cleaners, most of which will drag a moist rag across the floor and call it mopping, the Roborock S7 mops with sonic vibration technology that scrubs floors up to 3,000 times per minute. While it might sound like marketing fluff, sonic vibration is a real thing that is also used in electric toothbrushes. However, the S7 was only a partial upgrade to the previous top-of-the-line Roborock S6 MaxV. That robot vacuum used a pair of forwards-facing cameras to detect and avoid objects in its path.
roborock S7 MaxV Ultra
Never gets lost: It features advanced navigation and mapping technology that allows it to clean large areas efficiently and accurately.
Picks up everything: With a suction power of 5,100 Pa, it can clean carpets, hard floors, and other surfaces.
Multi-Floor Mapping: Allows you to map multiple levels of your home and switch between them easily.
You might be thinking why a robot vacuum cleaner would need vision. Let me tell you that I, as someone with two young boys who love their toy cars, can definitely see the advantage of the vacuum avoiding smaller obstacles that would otherwise get caught up in the brush. I'm sure those with pets that occasionally have happy little accidents on the floor will have a similar story to tell.
With the new Roborock S7 MaxV series, prospective buyers can benefit from the best feature the vanilla Roborock S7 brought with, along with two all-seeing eyes cameras, and much more.
What the Roborock S7 MaxV brings to the table
The three models in the S7 MaxV series have one thing in common: the robot vacuum cleaner itself. The Roborock S7 MaxV is a solid upgrade over the S7 and is the same, not matter which model you go with. It improves the one area that drew most criticism on its predecessor: suction. It features the same all-rubber brush, which Roborock claims is less likely to get tangled up with hair, but bumps the suction power from 2500 Pa to an impressive 5100 Pa. That is a serious upgrade which will most certainly not go unnoticed.

Besides the much improved suction and vision, the Roborock S7 MaxV has a smaller dustbin and water tank. This is presumably due to the more powerful motor, extra sensors, and improved processing SoC for image processing taking up more available space. Though, the size of the dustbin is of no real relevance if you opt for the S7 MaxV Plus or Ultra (more on that in a bit).
| | Roborock S7 | Roborock S7 MaxV |
| --- | --- | --- |
| Suction | 2500 Pa | 5100 Pa |
| Colours | Black or white | Black |
| Dustbin volume | 470ml | 400ml |
| Water tank capacity | 300ml | 200ml |
| ReactiveAI Obstacle Avoidance | No | Yes |
The only differences between the S7 and S7 MaxV
Everything else is identical: The Roborock S7 and S7 MaxV can detect carpets and retract the mop, they all have adaptive route algorithms and zone-cleaning capabilities, and the pod housing the LiDAR sensor is present. Furthermore, maps can be saved on both devices, and they have a 180-minute runtime in quiet mode. The two even share the same size.
Roborock Auto-Empty Dock
Dust is automatically emptied after a clean-up, turning dustbin emptying from often to occasional.
Empty the bin without making a mess while keeping the dustbin clean. The large-capacity 3L bag holds up to 8-weeks of dust.
Multiple layers of air filtration keep fine dust locked away inside the dock, not in your air.
ReactiveAI is much improved on the Roborock S7 MaxV
Roborock is calling their updated vision system ReactiveAI 2.0, and they claim it is 22% more accurate and 70% faster than what is found on the S6 MaxV. Considering the S6 MaxV was launched in June 2020 and technology moves fast, that claim doesn't seem too outlandish, although Roborock does note that those numbers can change, depending on the environment.
The new sensors use structured light 3D scanning, similar to what the iPhone uses for facial detection, to map its surroundings. The Roborock S7 MaxV's front-facing sensor array projects dots invisible to the human eye, making it usable even in dark environments.
It also has to be mentioned that Roborock acknowledges that having a motorized camera move through your smart home could be a privacy nightmare. ReactiveAI 2.0 on the Roborock S7 MaxV does not save any images, unless you permit it to do so. To put more weight behind their words, Roborock has had the S7 MaxV certified as a safe smart home product by TÜV Theinland.
The Roborock S7 MaxV Ultra cleans everything, including itself
With the Roborock S7 MaxV and ReactiveAI 2.0 covered, it's time to talk about the differences between the three models: it is not the vacuum cleaner, but the dock. The S7 MaxV Plus appears to have a very similar, or even the same, auto-empty dock that can be purchased for the vanilla S7. The S7 MaxV Ultra is on a whole other level. Its dock not only empties the dustbin, but cleans the mop and replenishes the water tank.
The upgraded dock can also charge the Vacuum cleaner 30% faster than previous models, making it all the more useful for those with large floors.
While this dock is significantly larger than anything I have seen so far, it does need to house three tanks, one for fresh water, one for used water, and a dustbin, and the mechanics for cleaning the mop. Considering everything the Roborock S7 MaxV Ultra offers, it is the most autonomous robot vacuum cleaner I have seen to date. Though all of that tech does come at a cost, as the Roborock S7 MaxV Ultra will go on sale for an eye watering $1,399 in the second quarter of 2022.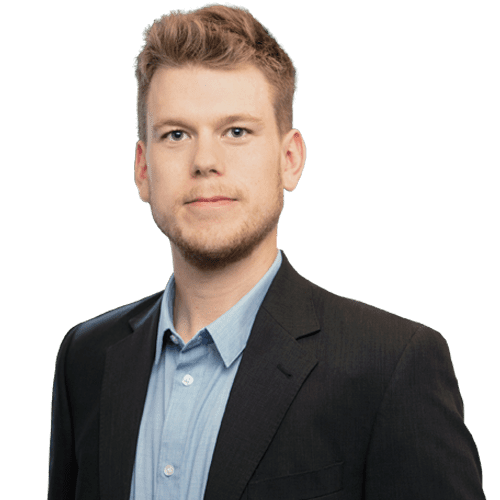 About Liam Alexander Colman
Liam Alexander Colman has been using Home Assistant for various projects for quite some time. What started off with a Raspberry Pi quickly became three Raspberry Pis and eventually a full-blown server. I now use Unraid as my operating system, and Home Assistant happily runs in a Docker container. My personal setup includes many Zigbee devices as well as integrations with existing products such as my Android TV box. Read on to find out more on how I got started with Home Assistant.