TP-Link has discounted several products from its Kasa Smart line for Amazon Prime Day. These include a smart LED strip, a bulb, and an outdoor plug. If you aren't the biggest fan of hubs or dongles, then these might be for you, as they all rely on 2.4 GHz Wi-Fi only.
The makers of Home Assistant give the integration with TP-Link Kasa Smart products the highest possible score: platinum. This is due to its use of local polling, meaning your lights and switches will continue working, even if your internet goes down, or TP-Link decides to pull the plug on their Kasa Smart cloud service (pun intended).
Despite relying on Wi-Fi, you are not necessarily required to install any apps to get these products working nicely with Home Assistant. The python-kasa tool can be used to configure and TP-Link Kasa Smart lights, plugs, or switches to your Wi-Fi network.
Kasa Outdoor Smart Dimmer Plug
The Kasa Outdoor Smart Dimmer Plug is perfect for retrofitting any existing lights you don't want to fully replace. It is designed for dimmable lights and can deliver a maximum of 4A. The IP64 rating guarantees that light rain or splashes won't cause any shorts and damage the Kasa Outdoor Smart Dimmer Plug or the light it attaches to.
Sale
Kasa Outdoor Smart Dimmer Plug
Reliability: IP64 water-resistant, ETL certified, and fire/heat-resistant with a UL94-V0 PC shell.
Integrations: Besides Home Assistant, it works with Google Assistant and Amazon Alexa.
With a rated range of up to 300ft (ca. 91 m), you won't have to worry about your access point's placement, unless you have a massive garden. It relies on 2.4 GHz, which leaves the 5 GHz band free for devices that use more bandwidth, such as smart televisions, phones, and notebooks.
Kasa Smart LED Light Strip
The 16.4ft (ca. 5 m) Kasa Smart LED Light Strip can produce up to 16 million colours with a high brightness and saturation. Using just a pair of scissors, you can cut it to length, and the pre-applied 3M adhesive allows you to instantly stick it to your desired place.
Sale
Kasa Smart LED Light Strip
Animated lighting effects: Features advanced animated lighting effects, with many preset effects to choose from.
Adjustable length: You have the flexibility to bend and cut the strip to fit your needs.
In my opinion, there are some unfortunate downsides to the Kasa Smart LED Light Strip: For starters, it uses only RGB, and no white LEDs. This means that when set to white, it won't produce a pure white colour, but instead mixes the individual RGB LEDs. It is also worth noting that it only has one lighting zone, and thus the LEDs can't be individually addressed.
Kasa Smart Light Bulb KL110
This Wi-Fi enabled smart bulb might not be the most exciting of products, but it doesn't have to be either. It isn't overpriced and can replace any existing bulbs in your smart home. Plus, Amazon reviewers appear to love it. When installed, you can control it using your voice through an Amazon Alexa or Google Assistant product, or set up automations by integrating it with Home Assistant.
Sale
The Kasa Smart Light Bulb KL110 produces a warm-white light and is equivalent to a 60W bulb (800 lm), while only using 9W. As with other TP-Link Kasa Smart products, it exclusively uses the 2.4 GHz Wi-Fi band, which provides it with a greater range.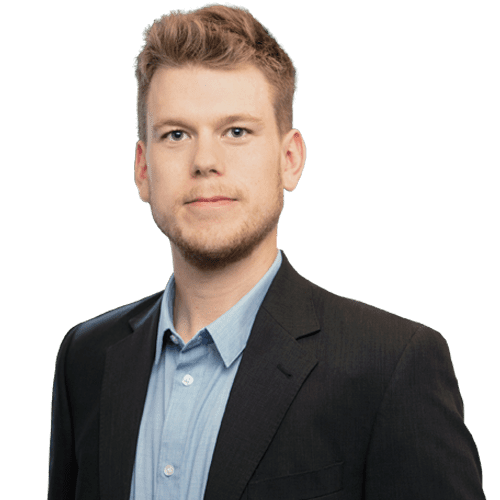 About Liam Alexander Colman
Liam Alexander Colman has been using Home Assistant for various projects for quite some time. What started off with a Raspberry Pi quickly became three Raspberry Pis and eventually a full-blown server. I now use Unraid as my operating system, and Home Assistant happily runs in a Docker container. My personal setup includes many Zigbee devices as well as integrations with existing products such as my Android TV box. Read on to find out more on how I got started with Home Assistant.