Aqara has just revealed the highly anticipated Aqara FP2 presence sensor, the next generation of their groundbreaking but much maligned FP1. Get ready to elevate your home automation game with this sleek and powerful upgrade.
The Aqara FP2 represents a departure from the company's signature use of Zigbee technology, highlighting their ability to adapt and innovate. Does this mean they are abandoning their current standards? No, but the limitations of Zigbee's, and thus also Thread's, bandwidth left it as an insufficient option and necessitated the incorporation of another technology.
Table of Contents
How the Aqara FP2 fixes the FP1
The Aqara FP1 was certainly a fantastic product. It filled a significant gap in the smart home market by providing reliable presence detection. Not movement detection, but presence detection. Most of us love our passive infrared motion detectors, but they do fail when we are sitting still, for example, while working an office job. The Aqara FP1 utilizes advanced mmWave radar technology to accurately detect the presence of a person in a room, even when they remain completely still for extended periods of time. The Aqara FP2 will build user's feedback, but will continue to use the groundbreaking mmWave radar technology.
How the Aqara FP2 avoids noise
While mmWave allows the Aqara FP1 to pick up the slightest movement, for example that of a person breathing, it would pick up every other minute movement in a room too, even that coming from a computer fan. If you had anything moving in a room, the sensor would pick it up. At this point, you might be able to see that that was a problem. The Aqara app does allow you to set exclusion zones, though this feature isn't available for all third-party hubs, such as Zigbee2MQTT.
The Aqara FP2 deploys cutting-edge AI noise detection to tackle the issue that plagued its predecessor and reportedly deliver unparalleled accuracy in presence detection. Whether this will work remains to be seen, but I would hope it is capable of detecting something moving in the exact tame way for hours on end.
The Aqara FP2 knows that a room has more than one purpose
New to the Aqara FP2 is the ability to split a room into multiple areas, which could allow it to be the only presence sensor a room needs. As you might know, I have specifically built a chair occupancy detector to activate my office scene in Home Assistant. The difficulty is that I have a sit/stand desk and thus, Home Assistant thinks the office space is unoccupied whenever I stand up. The Aqara FP2 would allow me to create an office zone, similar to how a robot vacuum cleaner lets you divide a whole floor into various rooms.
If this functionality works as Aqara expects it to, it could greatly reduce the number of motion and presence sensors needed to cover a smart home. The only question remains is how fast the upgraded Aqara FP2 will react to movement. As the Aqara FP1 had a noticeable lag, many had to complement it with a passive infrared sensor. If it turns out to be fast enough, together with the ambient light sensor that is also new, the Aqara FP2 will be able to replace all motion and presence detectors.
The Aqara FP2 isn't just aware that rooms have multiple functions – it takes things a step further by detecting up to five people and accurately determining their location within a room. Talk about next-level intelligence!
The Aqara FP2 won't stick out like a sore thumb
For those wanting a more aesthetically pleasing presence sensor, there is good news. The Aqara FP2 is an overall much smaller package. On the rear side, a USB-C port allows you to use any cable of your choosing and the integrated stand has magnets for easier placement.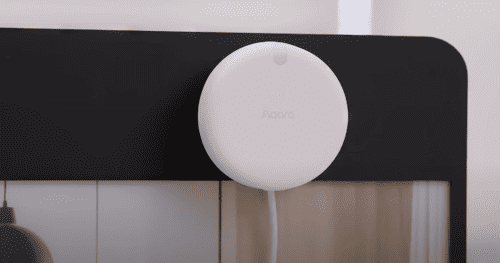 Local-only fall detection
The enhanced processing power of the Aqara FP2 not only enables superior human detection, but also offers fall detection capabilities. This makes the Aqara FP2 a useful tool for monitoring the well-being of elderly individuals and providing peace of mind. Because everything is processed locally, there will be no subscription for this service.
Will the Aqara FP2 integrate with Google Home, Apple Home, and Home Assistant?
With the departure from Zigbee, the burning question on everyone's mind is whether the Aqara FP2 will play nicely with other smart home ecosystems, such as Home Assistant. Fortunately, Aqara has already announced that the Aqara FP2 will support Matter through a firmware update. This will make the Aqara FP2 compatible with Home Assistant, Google Home, Apple Home, Samsung SmartThings, Amazon Alexa, and any other Matter controller. In all likelihood, you will still need the Aqara app to split up a room.
It is unlikely that the Aqara FP2 will launch with support for Matter. This is due to ambient motion and presence sensing devices only being added to the standard in early 2023. Consequently, the final standard and the release of the Aqara FP2 will only have very little overlap, if any at all.
When will the Aqara FP2 launch, and where will it be available?
Besides the FP1's downsides already mentioned, there was another one stopping many from buying one: they couldn't. The Aqara FP1 was only made available in China, and enthusiasts had to settle on ordering them from AliExpress and waiting until it arrived. This is about to change, as the Aqara FP2 will launch globally. While an exact release date has not been announced, the Aqara FP2 is expected to be available in the coming months, with official sources promising a Q1/2023 launch.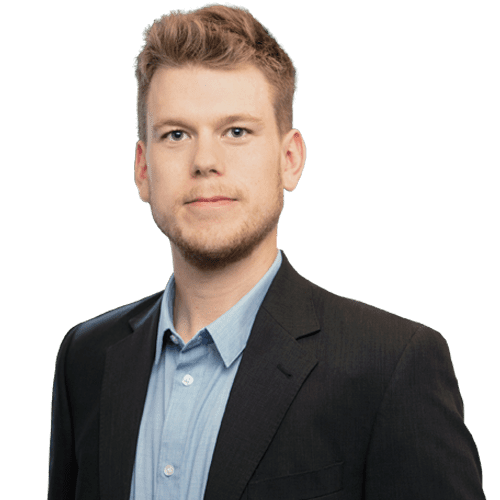 About Liam Alexander Colman
Liam Alexander Colman has been using Home Assistant for various projects for quite some time. What started off with a Raspberry Pi quickly became three Raspberry Pis and eventually a full-blown server. I now use Unraid as my operating system, and Home Assistant happily runs in a Docker container. My personal setup includes many Zigbee devices as well as integrations with existing products such as my Android TV box. Read on to find out more on how I got started with Home Assistant.