SONOFF is shaking up the smart home market with the release of their latest innovation – a cutting-edge smart curtain motor with Zigbee. Joining the ranks of industry leaders like Aqara, SwitchBot, and Zemismart, SONOFF is introducing a feature-packed product at a price point that's sure to give the competition a run for their money. With SONOFF's latest offering, it's clear that the future of home automation is looking brighter than ever.
I will provide you with an objective analysis of the SONOFF Zigbee Smart Curtain Motor and compare it to other similar products that are currently available in the market.
Table of Contents
Decent but not great battery life
Just like the products from SwitchBot and Aqara, the SONOFF Zigbee Smart Curtain Motor is powered by batteries. The promise of three months of daily use on a single charge might be appealing; however, it falls short when compared to the competition. The Aqara Driver E1 and SwitchBot Curtain have longer battery life, with the latter able to last up to eight months on a single charge. The Aqara Driver E1, however, takes the lead with no need for charging for an entire year, and Zemismart's offering lasts for up to five months.
Similar to SwitchBot and Zemismart, SONOFF does offer a small solar panel with a USB output that can be connected to the motor, potentially providing an endless power source. However, it's important to consider factors such as the direction of the window and the time of the year, as it may still require occasional charging. On a positive note, SONOFF, like Aqara and SwitchBot, uses USB-C charging, which is a modern and efficient charging method. Unfortunately, Zemismart still uses the outdated micro USB charging port.
SONOFF's curtain motor does the job of two
What sets the SONOFF Zigbee Smart Curtain Motor apart is the way it operates. Whereas other smart curtain motors use one motor per curtain, which will drag and push the curtain along, SONOFF uses a system that allows double-sided opening. It isn't all sunshine and roses, though, as this system requires a motor on either end of the curtains and clamps that attach to the curtain itself. As there are more components, it will, presumably, take up a bit more of your time to set, but we are talking about a matter of minutes.
Price-wise, this will make a big difference. The Aqara Driver E1 is going for ~US$100, and SwitchBot asks you to cough up US$10 more. The SONOFF Zigbee Smart Curtain Motor is currently available for US$80 on the official website, though it isn't listed on Amazon yet.
The SONOFF Zigbee Smart Curtain Motor does have a limitation in terms of travel distance, it can only move up to 3.5 m, neither can it be used in curved tracks or on curtain rods. In cases where these specific needs are required, it is recommended to consider other options available from competitors.
Average, but not spectacular, pulling strength
The SONOFF Zigbee Smart Curtain Motor and SwitchBot Curtain both have a maximum load capacity of 8 kg, while the Aqara Curtain Driver E1 can handle 50% more weight. Zemismart's Tuya Zigbee Electric Curtain Robot has a slightly lower capacity at 10 kg. While SONOFF doesn't explicitly mention overload protection, they claim their device does monitor the voltage, which hopefully will prevent it from self-destruction.
Early summary of the SONOFF Zigbee Smart Curtain Motor
The SONOFF Zigbee Smart Curtain Motor has the potential to be a game-changer in the smart home market, if it delivers on its promises and offering unbeatable value for its cost. It's a product that's sure to be a hit among smart home enthusiasts and budget-savvy consumers alike. With its competitive price point, it's hard to resist the appeal of this product.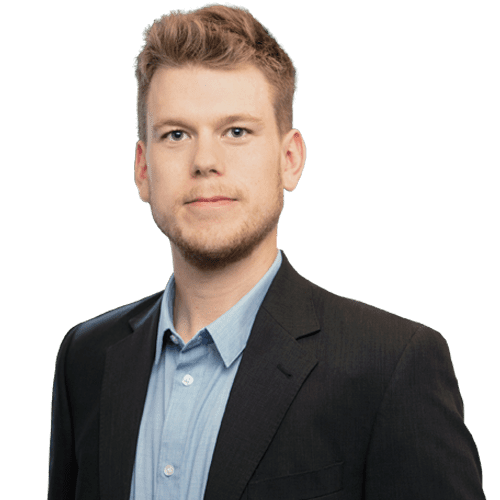 About Liam Alexander Colman
Liam Alexander Colman has been using Home Assistant for various projects for quite some time. What started off with a Raspberry Pi quickly became three Raspberry Pis and eventually a full-blown server. I now use Unraid as my operating system, and Home Assistant happily runs in a Docker container. My personal setup includes many Zigbee devices as well as integrations with existing products such as my Android TV box. Read on to find out more on how I got started with Home Assistant.