A short time ago, ILIFE sent me their new A11 robot vacuum cleaner in return for an honest evaluation. I am in the process of writing a full-length review, but as the device has just gone on sale, I do want to give you a quick insight into how the ILIFE A11 performs.

ILIFE A11 Robot Vacuum and Mop Cleaner
Vacuum and mop: Supports both vacuuming and mopping.
Battery: A 4900 mAh battery can power the ILIFE A11 up to three hours.
High suction: Up to 4000 Pa of suction get rid of dust and dirt with ease.
Advanced mopping: By using a Y pattern, the ILIFE A11 leaves your floors cleaner than comparable products.
While ILIFE did send me the A11 robot vacuum cleaner free of charge, they are not getting any insight into my articles before they are published. No money has changed hands, and I am free to talk openly about this product. I will criticize the ILIFE A11 robot vacuum cleaner when deserved, but also praise what I like about it.
Unboxing the ILIFE A11
Generally, I don't care for what is in a product's box, but it is worth mentioning that ILIFE has included several accessories and replacement parts besides the main unit. As for the former, you get the standard charging dock and power adapter and a cloth for the mop alongside its compartment. Unfortunately, the ILIFE A11 uses an external power supply (aka wall wart) and hasn't built it in to the dock. The dock does, however, provide ample room for cable management.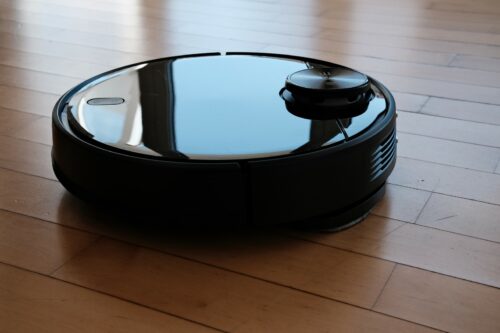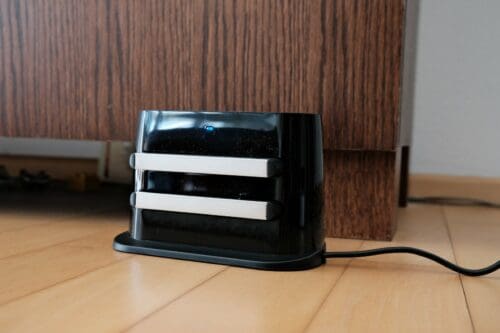 Where the ILIFE A11 does things differently is the dustbin. This vacuum robot ships not with one dustbin, but two. Preinstalled in the robot vacuum is a standard dustbin with a volume of 450 ml. In addition, you get a second container with a 300 ml dustbin and 200 ml water tank. So if you are only interested in the vacuuming, you can use the larger option and worry less about emptying it. Concerning accessories, both dustbins come with a filter preinstalled, and you get an extra one in the box, making for a total of three.
ILIFE didn't stop there. In addition to the filters, you will also be greeted by two extra side brushes and a rubber main brush. In conclusion, when comparing the ILIFE A11's price to competing products, take the wide range of accessories and replacement parts in to consideration.
LiDAR on the ILIFE A11 makes for better navigation
Before I get into the subject, a bit of background might be necessary. I am coming from the Xiaomi Mi Robot Vacuum Mop 1C, a fairly basic vacuum that builds maps using visual simultaneous localization and mapping (vSLAM), which comes in the form of an upward facing camera. It avoids objects, such as chairs and walls, by bumping in to them until it triggers the wall sensor. While this combination does a decent job at building a map, it does come with some drawbacks:
The robot vacuum is noisier because it essentially has to crash into objects. This is especially true for things that the vacuum isn't aware off, for example, if you were to move a chair away from its original position.
Light obstructions that don't trigger the wall sensor will be pushed about.
The camera requires ample light to be able to navigate. In darkness, it will become a dumb vacuum and will rely solely on the wall sensor.
Why LiDAR is better in most situations
Due to the listed downsides, LiDAR-based robot vacuums, such as the ILIFE A11, are generally considered superior. The ILIFE A11 has a pod that spins a LiDAR sensor round and round, shooting a laser in every direction. It takes measurements from the light that reflects back. That way, it can map a floor, without having to crash in to every object in its way.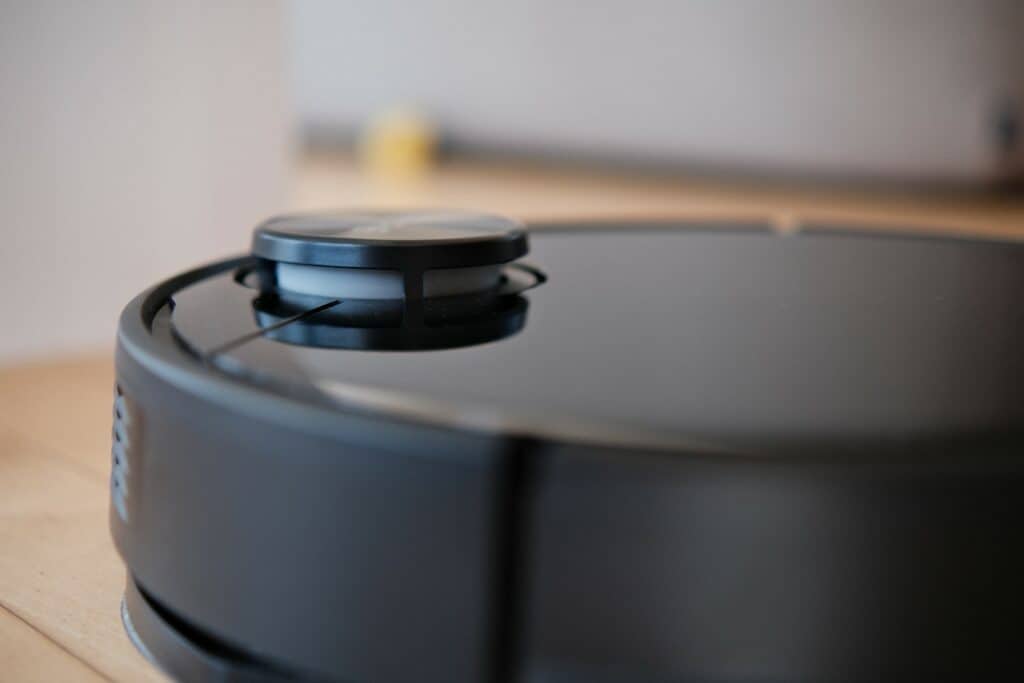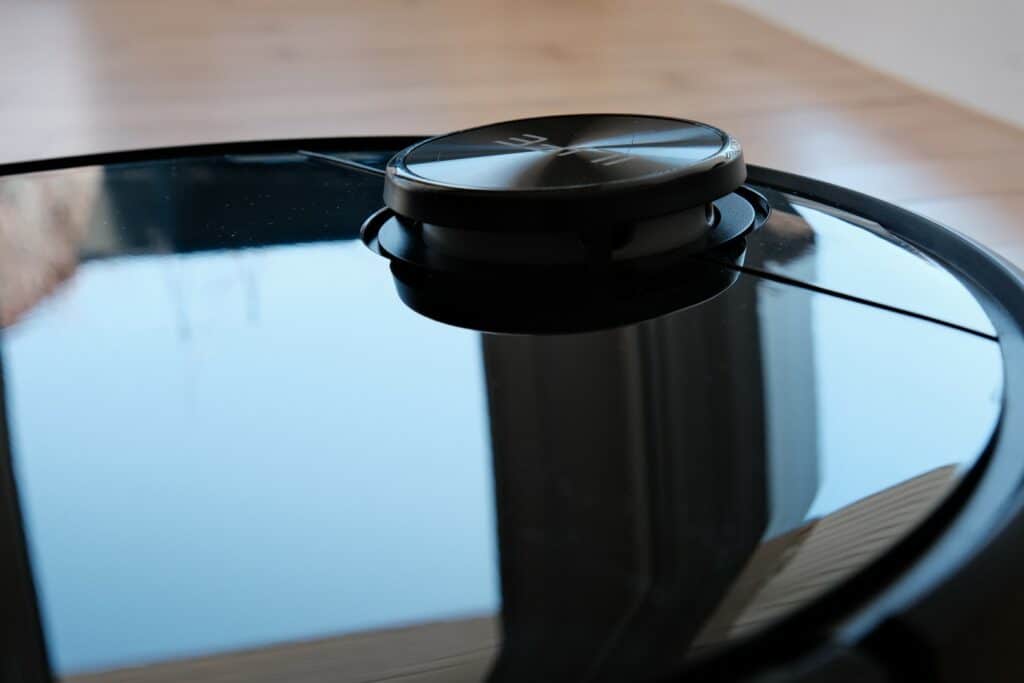 I mention this because the LiDAR system was the first major improvement I noticed on the ILIFE A11. The vacuum is much smoother and less destructive to what I have become accustomed to from my vSLAM robot vacuum cleaner. This is especially true for objects you might have moved around since creating the original map. ILIFE has improved the noise level further, by placing a rubber bumper on the wall sensor, which dampens the crashing sound.
Despite everything, LiDAR isn't perfect
While LiDAR might handily beat vSLAM for navigation, it isn't perfect. And you will quickly know why, if you have younger kids that like their toy cars and trains. Because the LiDAR sensors sits in a pod on top of the ILIFE A11's main body, it can't see anything smaller than ~15-20 cm. This is why much pricier robot vacuums also use a camera located on the front of the device.
I wouldn't consider the camera an omission on the ILIFE A11. Such a system would require beefier hardware to analyse the images and the camera itself. Cameras will, for the foreseeable future, only be a thing on premium robot vacuum cleaners.
High suction for a decent price
When comparing the 4,000 Pa rated ILIFE A11 to similarly priced alternatives, it is surprising to see how much more powerful its suction is. Here, again, I am thrilled to report that the numbers don't lie. I had just run the 2,500 Pa rated Xiaomi Mi Robot Vacuum Mop 1C before testing the ILIFE A11, and the latter managed to fill its dustbin considerably, almost doubling the total amount of collected muck. There are obviously other factors that could influence this result, such as the age of the brushes, but still, the ILIFE A11 made quite the impression after its first run.
Good mopping for a robot vacuum
The mopping function on most 2-in-1 robot vacuums is no more than a gimmick and boils down to the machine dragging a damp rag behind it as it vacuums. The ILIFE A11 improves on the rag-dragging system by mopping in a Y pattern. What this means is that it will go forwards and slightly steer to the left, come back to where it was and go forwards again while steering to the right.
The Y patters is by no means a perfect system. The Roborock S7 will most likely perform much better with its hypersonic mop, but I would class it as good. It certainly is much improved when compared to a robot vacuum that doesn't use any pattern. This is especially noticeable on an uneven stone floor, where my previous robot vacuum couldn't even dampen the whole area.
Other titbits: Mediocre app and a physical remote
I will be doing a deep-dive on the ILIVEVAC app in my full review, but to slightly spoil what is coming: it is far from perfect. While all the functionality is there, including multi-floor maps, there is some work to be done on ILIFE's behalf.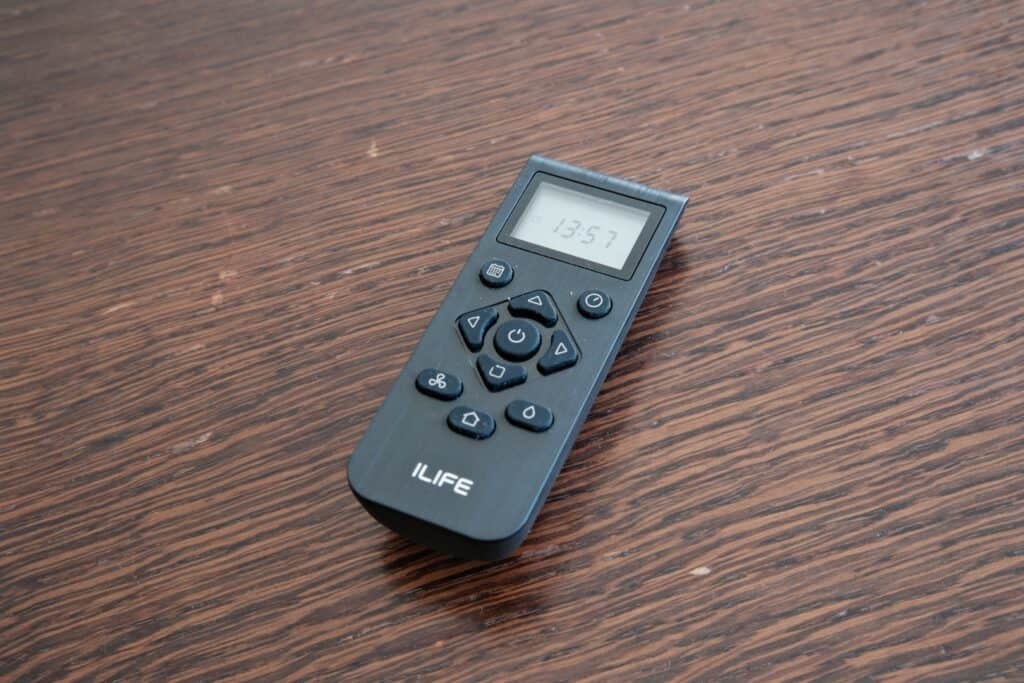 If the app is not your thing, there is a physical remote with which you can control the ILIFE A11. While you won't be able to set up a zoned or spot clean, it does support the basics.
Early conclusion: The ILIFE A11 is worth every penny
In the sub-US$400 range of robot vacuum cleaners, you will be hard-pressed to find a better option than the ILIFE A11. Its powerful suction has got dust my previous robot vacuum cleaner didn't even know was there out of a carpet and manages to clean every last corner of my home. While the mopping isn't quite what other, more expensive options offer, the Y pattern goes a long way.
If you are interested in picking up an ILIFE A11, you can currently benefit from a 23% discount, bringing the price down to US$307.99. When buying this robot vacuum cleaner on Amazon , simply enter the code A119BL2C during checkout.