The Roborock S7 is possibly the most eagerly awaited model to have been announced by the Chinese manufacturer over the past years. Even if you favour iRobot, Neato, or any of the other robot vacuum brands, the Roborock S7 is an alternative to take note of. It might just be that all others are now catching up to Roborock's offering for the first time in a long while. Which is not just good for Roborock lovers, as it will push others to innovate once again.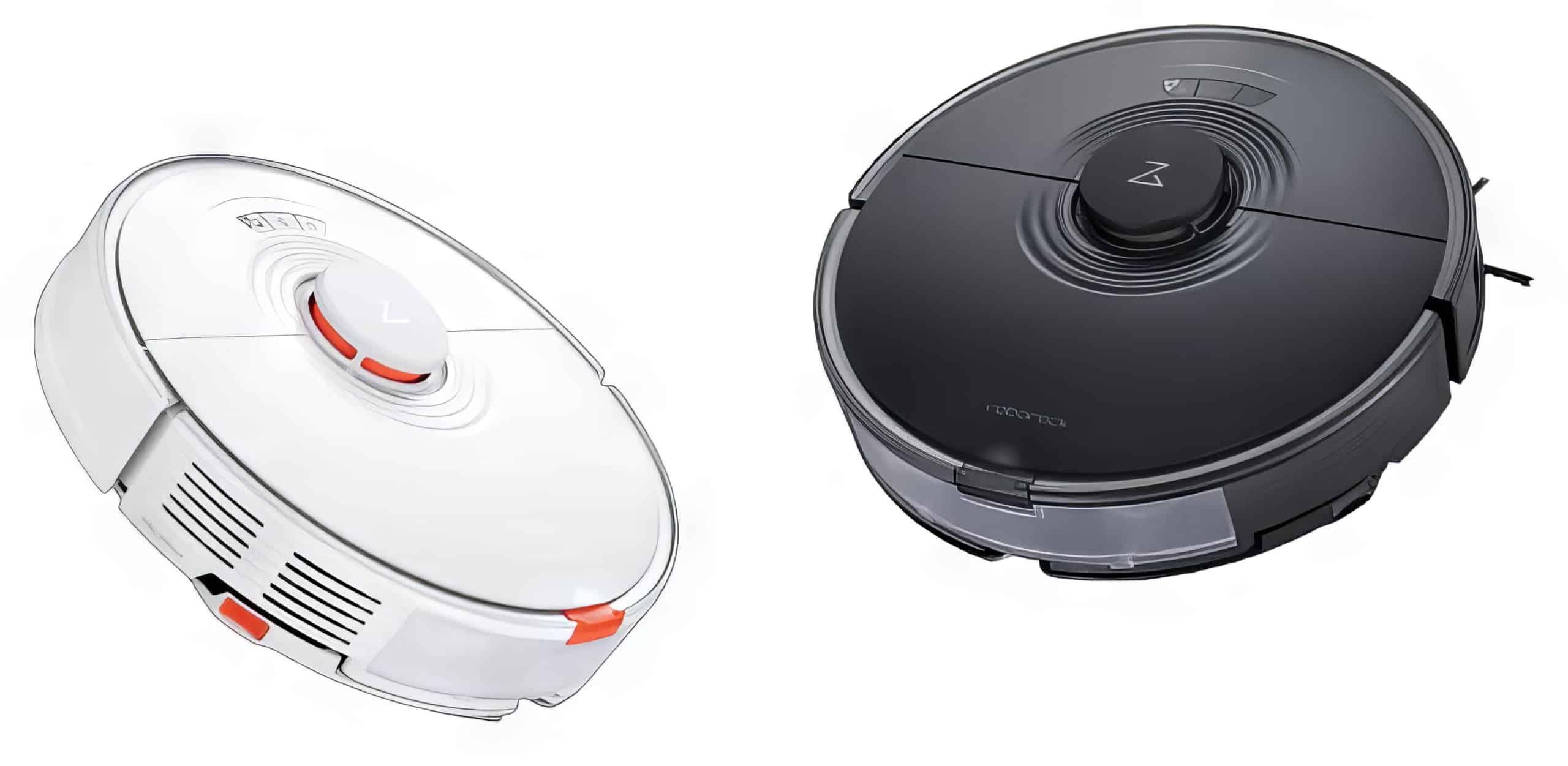 The headline feature of this robot vacuum appears to be its sonic mopping technology. According to the manufacturer, the mop is capable of scrubbing up to 3000 per minute (that's 50 times per second), just as a toothbrush would, allowing it to remove dried on dirt such as coffee stains and muddy footprints. To avoid mopping carpets, which is something you definitely don't want to happen, the mop automatically raises when the Roborock 7's ultrasonic sensor detects one. Alternatively, you can also define a no mop zone in the Roborock app.
Roborock S7+ Robot Vacuum and Mop
Sonic Mopping Technology: Roborock S7 robot vacuum mops with the power of sound, scrubbing up to 3,000 times per minute.
Intelligent Mop Lifting: S7's VibraRise mop lifts when a carpet is detected, so you can mop hard floors and vacuum carpets in a single clean.
Powerful Performance: With 580g mop pressure and 2500PA HyperForce suction, Roborock S7 easily lifts dust and hair from floors and pulls it from deep inside carpets.
But is the new mopping technology just marketing blab or does it actually make a noticeable difference? And what about other features, such as the rubber brush? While I don't own a Roborock S7 and thus can't report from personal experience, I do have the patience to put together a round-up of reviews I've found on various websites. For this article, I have sourced six reviews from various websites and have also educated myself on the matter using Roborock's official website and news articles.
Does sonic mopping on the Roborock S7 impress?
The Roborock S7 mopping technology has two distinct advantages over its predecessor, the Roborock S6 MaxV: It moves at sonic speeds and has a mop pressure of 600 g, which is almost double that of the Roborock S6 MaxV. Roborock has made a big deal out of this sonic mopping technology, so it will be the first item of interest.
In their review for TechRadar David Nield praises the newly added sonic mopping capabilities, going as far as to claim that the Roborock S7 is better at mopping than it is at vacuuming. In their testing, it could even remove dried spills. Meghan McDonough on Tom's Guide agrees, writing that the Roborock S7 is the first robot vacuum that is good at both sucking and mopping. Android Police's Kent Duke follows the same pattern as other reviewers and has noting less than praise for the sonic mop.
Judging by the Roborock 7 reviews, it's fair to say that the sonic mopping technology is more than just hype and makes an actual real-world difference. While it won't replace mopping manually every now and again, it is the best option on the market. As with all robot vacuums, it's important not to forget that such a comparatively small device will never be able to compute with a full-sized vacuum or manual labour. It just isn't possible to apply as much pressure as you would and will always have less suction compared to something three times its size.
A new "brush" with mixed results
The main brush on the Roborock S7 isn't really a brush as it doesn't have any bristles. Instead, it features a finned rubber brush and Roborock claims that this brush is more durable, agitates dirt better, and wards off hair tangles. According to Android Police, this "brush" struggles to remove dog hair from carpets (cat owners rejoice!).
Tom's Guide comes to the same conclusion, albeit with a more scientific testing. The Roborock S7 comes in last at removing dog hair from a carpet when compared to five other robot vacuums, including the Roborock S4 Max. Other than that, the S7 doesn't score exceptionally high, but in line with other comparable models.
The S6 MaxV has the Roborock S7 beat in one area
Unfortunately, the Roborock S7 does not include all the great features previously seen in the S6 MaxV, namely the dual camera array on the front of the vacuum. Especially those with dogs and older cats will miss this feature, as it allowed the vacuum to avoid a jobby that might have been accidentally dumped on the floor. I'm sure you will have seen the videos of robot vacuums spreading around a certain brown substance like the world's most disgusting slug. Having eyes to see what is in front of it would have surely also helped the Roborock S7 identify stains which need an extra hard scrub.
Sale
roborock S6 MaxV
Dual cameras:Roborock S6 MaxV can see obstacles in its path. Instead of getting caught on an obstacle or causing a mess, it will avoid the obstruction and clean without interruption.
Remote viewing: Thanks to the dual cameras, you can monitor S6 MaxV's work when you are away.
Powerful yet long-lasting: With powerful 2500 Pa suction power and up to 180 mins runtime, S6 MaxV can clean up to a 240 ㎡ area, picks up finer dirt from hard floors and reaches deeper into carpets.
What the Roborock S7 does have is six cliff sensors, ultrasonic carpet detection, and a LiDAR scanner. The LiDAR scanner does allow it to create a highly detailled map of your home. These maps can be used to clean per room and on a zone bases. For example, you could have it clean the kids' room while they are eating lunch.

While it might not see as well, the Roborock S7 can, just as its predecessor, clean multiple floors, and not just the one where the charging station is located. Maps of up to four floors can be stored on the device itself, all you have to do is carry it up the starts. Or, if you've got too much time on your hands, you could build it a dedicated ramp.
Looks and build of the Roborock S7
I am aware that this is completely subjective, but I've always liked Roborock's design language. The pod containing the LiDAR sensors on top of the device always gives me the impression that it is a device from a sci-fi film, scanning the room as it does its business. Additionally, the vacuums outer shell looks cleaner than those of competing products from iRobot and Neato. In my opinion, the only thing that should be changed is the glossy plastic. A matte Roborock S7 would look much better.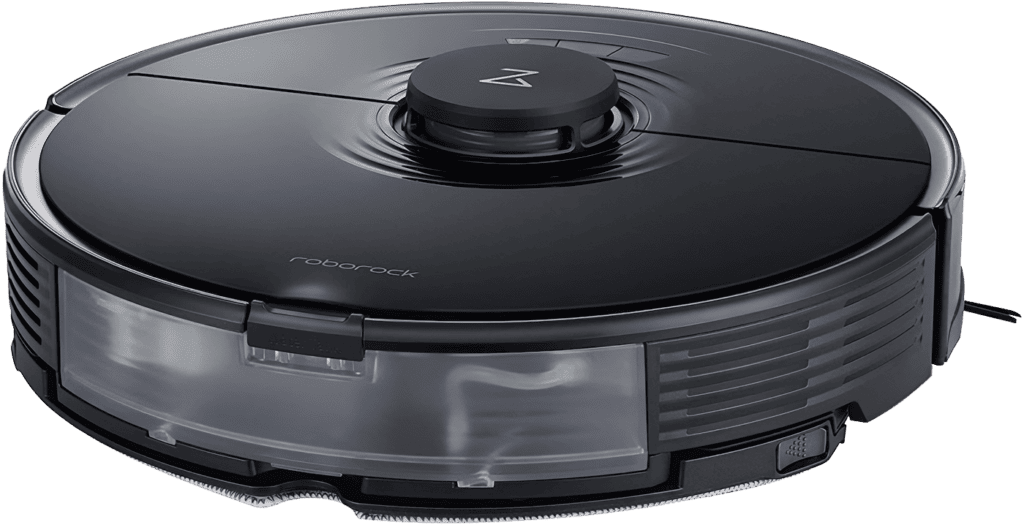 In Android Police's review, the construction is praised with the reviewer noting that "[it] feels durable, giving me confidence that it'll last a long time with heavy use." ZDNet has a similar opinion stating: "The Roborock range of robot vacuums is well built, and sturdy. [...] new Roborock S7 robot vacuum, released to Amazon today, is a great addition to the Roborock range. " How long it will actually last remains to be seen. Even plastics that feel good and solid can turn brittle when exposed to too much sunlight. However, I have never heard of previous Roborock models inexplicably dying, so I'm assuming the Roborock S7 will follow the same pattern.
Average battery life at best
Roborock claims that the S7 with its 5200 mAh battery can last for up to three hours on a single charge. However, that impressive number is only achievable in quiet mode on hard floors and with no mop system attached. In TechRadar's testing, the battery level dipped by about 15% every 20 minutes, while using the highest suction setting. What is disappointing is that the S7 automatically returns to base once the battery hits 20%. Lowering that number to 15% or 10% would let it clean a slightly larger area.
What all reviewers agree on is that the charging could be improved. Although slower charging is better for the battery, the six hours it takes to recharge the Roborock S7 is stretching it.
Voice assistant support
Those wishing for a hands-off experience will be glad to hear that the Roborock S7 can be integrated with both Amazon's Alexa and the Google Assistant (Google Home). Using these voice assistants you can tell the vacuum to clean a specific room and have it return to the dock (the latter reportedly only works with the Google Assistant).
There are also ways of using Siri to send commands to the robot vacuum. While Android Police does claim that Siri is officially supported, I wasn't able to verify that claim on the Roborock website.
Does the Roborock S7 need two apps?
If you do take the plunge and buy a Roborock S7, you will notice that there are two apps which you can connect to: Roborock and Xiaomi Home. This is most likely due to Roborock having previously built robot vacuums for Xiaomi and it being "a member enterprise of Xiaomi ecological chain". What exactly their current relation is I do not know but nowadays, Roborock is operating more like an independent company than a contract manufacturer.
The Roborock app is the newer of the two and is most likely the option Roborock would like you to use. Roborock will most likely be continually adding new features to its own app, while Xiaomi's might be neglected. However, the Android version of the app does have numerous negative reviews and an average rating of 3.5 out fo 5 stars. In contrast, Xiaomi's app has an average rating of 4.5 stars.
The best is yet to come: Roborock Auto-Empty Dock
I agree with the sentiment that you should never buy a product based on promises of future improvements. But if this dock does make an appearance, and Roborock claims it will in the current year, it would complete the system.
Roborock appears to be taking a different approach to iRobot with its dock featuring two tanks. It also appears to be significantly shorter than its competitor. One would also hope that Roborock would implement a bagless system to avoid any unnecessary waste. As the image is nothing more than a rendering, the final design is likely to change.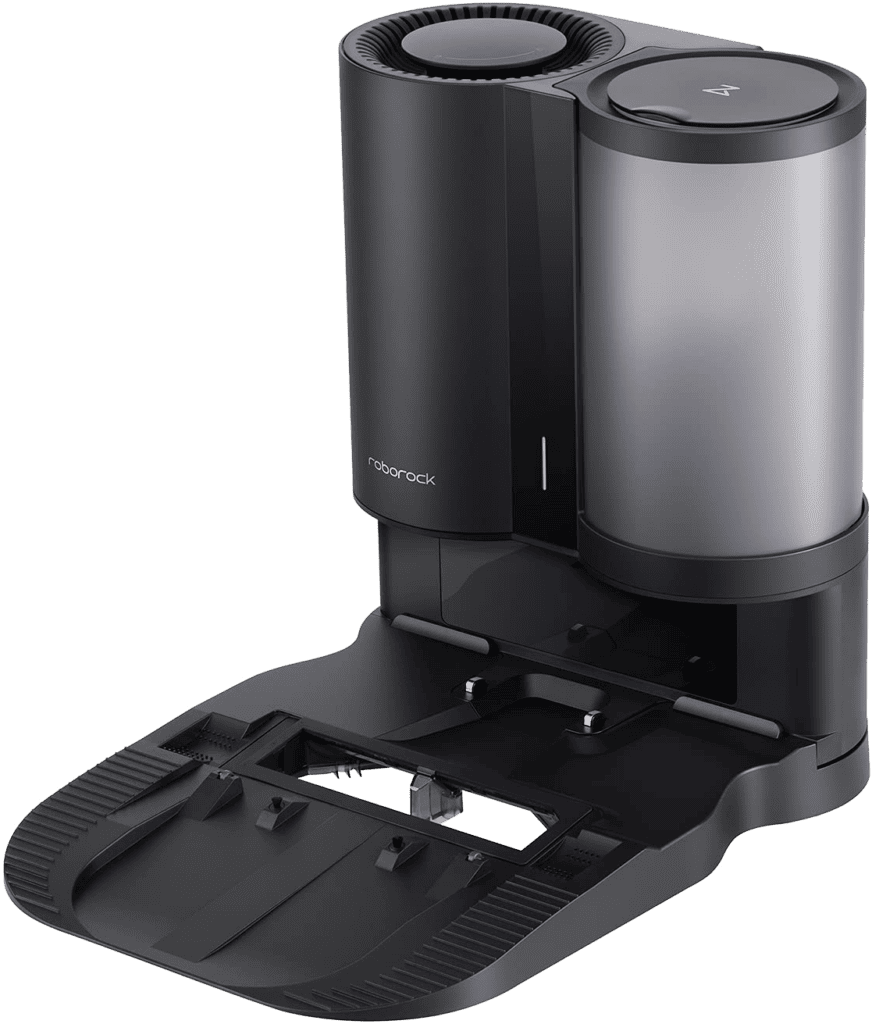 Does Home Assistant integrate with the Roborock S7?
I couldn't write this article without sparing a word for Home Assistant. As things stand, the Roborock S7 cannot be integrated with Home Assistant. You will be able to set up the integration and everything will look as if it were working, but the robot vacuum won't receive an entity_id. Reddit user /u/Syrup_Individual has reported that the Roborock S7 can be integrated using a custom component, though they are the only one to have reported this.
The good news is that the integration is actively being worked on, and I'd expected to see it in a release in the not too distant future. The integration will almost certainly be configured as it was with previous models. For it to work, you will need to set up the Xiaomi Home app and extract a cloud token. It might sound complicated but thanks to a tool built by PiotrMachowski, this can be done in a matter of seconds.
Summary: The Roborock S7 is the robot vacuum to get
If you are looking for the most complete robot vacuum cleaner, the Roborock S7 is the way to go. The two caveats being whether you absolutely need a self-emptying solution or you have a lot of dog hair in your carpets. Other than that, I can't think of any situation where the Roborock S7 wouldn't come out on top.