In case you haven't heard the news yet, Home Assistant celebrated its birthday this week. Eight years ago, in September 2013, Paulus Schoutsen, whom most will know by his alias, balloob, created Home Assistant. Unfortunately, this was before the project moved to GitHub or had a website. So, I won't be installing the first version to show you, dear reader, how far we have come.
To celebrate the occasion, it isn't we users giving the developers, but the other way around. They have teased us with an upcoming announcement on Wednesday, September 15. The announcement will be made during the release party stream.
I am clueless as to what the announcement could be. The last major announcement the developers made during a live stream, was the release of ESP Web Tools. Were I a betting man, I would put money on this announcement again being related to ESPHome. Why do I think that? Because in the announcement image, the 8 is spelled with ESP32 and ESP8266 boards and there are tools related to DIY also to been seen: pliers, a screwdriver, and soldering tin. So, what could this announcement be if it is indeed related to ESPHome. I am happy to through some ideas out there:
Partnerships with manufacturers to build devices with ESPHome preinstalled, and a certification. With those manufacturers delivering OTA updates through the ESPHome dashboard or using ESP Web Tools.
Support for the Zigbee capable ESP32-H2.

A solution for room-level tracking using BLE with seamless Home Assistant integration and automatic calibration (i.e., no RSSI values need to be set by the user).

Support for matter. This would almost certainly coincide with support for the aforementioned ESP32-H2.
If the ESP boards are just a distraction, possible announcements related to Home Assistant could be:
An official native Windows companion app with the same functionality as the macOS app. What also doesn't exist yet is a native Linux companion app.
A Works with Home Assistant programme that will set certain requirements for vendors (for example, local access).
How to support Home Assistant for the next eight years
If you are a user of Home Assistant and you want the project to thrive, the easiest way of supporting the further development is by subscribing to Nabu Casa's Home Assistant Cloud. Even if you don't need remote access, I recommend subscribing. Alternatively, you can also sponsor the project on GitHub.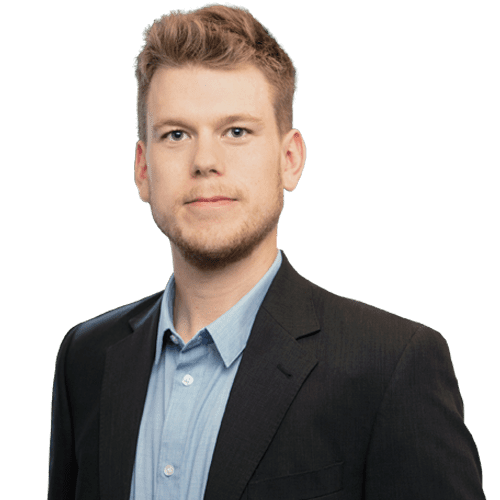 About Liam Alexander Colman
Liam Alexander Colman has been using Home Assistant for various projects for quite some time. What started off with a Raspberry Pi quickly became three Raspberry Pis and eventually a full-blown server. I now use Unraid as my operating system, and Home Assistant happily runs in a Docker container. My personal setup includes many Zigbee devices as well as integrations with existing products such as my Android TV box. Read on to find out more on how I got started with Home Assistant.