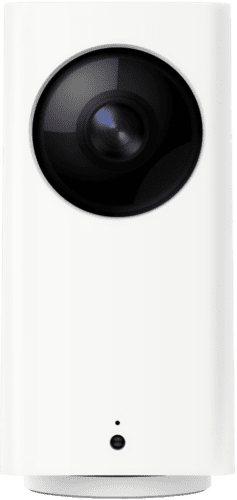 Wyze Cam Pan
The Wyze Cam Pan is a smart home security camera that allows you to monitor your home remotely. It has 360-degree horizontal and 93-degree vertical rotation, allowing you to see a full view of the room. The camera has 1080p Full-HD video, night vision, and two-way audio, so you can see, hear, and talk to anyone in the room from your smartphone. If it finds anything unusual, it will send you an alert. The Wyze Cam Pan is small and compact, making it easy to install and place in any room of your home. It is a popular choice for people who want to add an affordable security camera to their home.
Wyze Cam Pan guides
The Wyze Cam is a top-rated security camera not only due to its low price point. As things stand there is, unfortunately, no easy way of integrating the Wyze Cam V3 with Home Assistant.
Wyze has allowed the development of the Home Assistant custom component to continue, but not without any serious restrictions.